There are roads and then there are the stuff of legends that's why this fortnight lengthy Silk road group tour has emerge as an incredible experience, properly-worth investing time and money for this tour.
This is your chance to head on Silk Road Group Tours excursion which gives you the beautiful scenes once witnessed through investors and traders making their way from Europe and into Asia.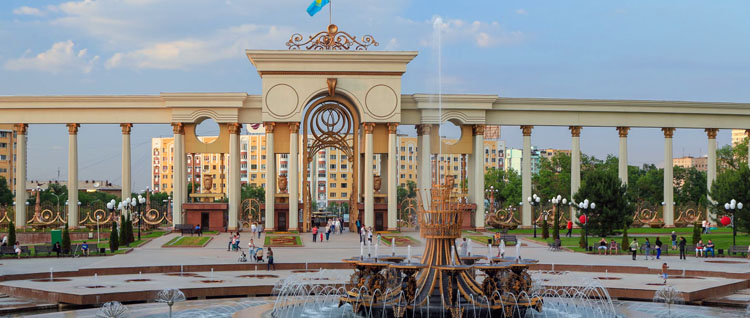 Uzbekistan, Kazakhstan and Kyrgyzstan are the most specific countries with steeped mountain slopes and historical architectural achievements provide ever-changing scenes to accompany your excursion.
Going for a Silk Road group tour is all about experiencing one of the world's most fabled journeys overland within a single day guide journeys letting you discover as efficiently as viable although without lacking out any of the good bits of the place.
Top City To Cover
Tashkent –Samarkand: drive from Tashkent to Samarkand and arrive in time to visit the Registan for sunset.
Samarkand: explore the Registan with a full guided tour and do not forget to visit Bibi Khanym Mosque and Tamerlane's Tomb.
Samarkand – Bukhara: start driving to Bukhara, and shop some handmade craft add on your wardrobe form fabled city of the Silk Road. While in the city Arc citadel and the old town are the most tourist attractive place which is must visit in your list.
Bukhara – Mary (Turkmenistan): head towards Turkmenistan and head for Mary one of the greatest of the Silk Road cities that you must cover . Withness archaeological dig at GonurDepe, uncovering ancient settlements in the ancient time and return via Mary's fascinating museum.
Mary – Ashgabat: take a short flight to Turkmenistan's eclectic capital, Ashgabat and explore this crazy city and its surrounds. Do not forget to cover ancient Nissa, an AkhalTeke stud farm and Geo Tepe.
Ashgabat – Darvaza: See the most spectacular sightof Central Asia, Darvaza gas crater.
Darvaza – Konya Urgench– Nukus: Visit its palaces, mausoleums and history museum, before crossing the border back into Uzbekistan.
Nukus – Khiva: visit the amazing art museum in Nukus before driving on to Khiva, whose magnificent city walls contain numerous mosques and palaces.
Visit the many impressive sights of Khiva and climb the Kalta Minor Minaret, before taking a late evening flight back to Tashkent.
Major places for halt
Almaty
Bishkek
Tashkent
Khiva
Darvaza
Ashgabat
Bukhara
Samarkand
Baku
Sheki
Telavi
Tbilisi
Gudauri
Yerevan
Goris
If you decided to go for a Silk Road Group Tours book an excursion through company name, just click on book now hyperlinks. We offer you quite decent quote for your Silk Road trip which includes most of the cities and attractions mentioned above.