Uzbekistan's rich history that can be traced back to the depth of two kiloyears is both fascinating and rewarding for tourists. Known as the heart of Central Asia because of its location, Uzbekistan boasts of housing a gripping arsenal of ancient monuments and architecture. The Islam dominated country with evident Soviet influence both amazes and baffles tourists visiting the country.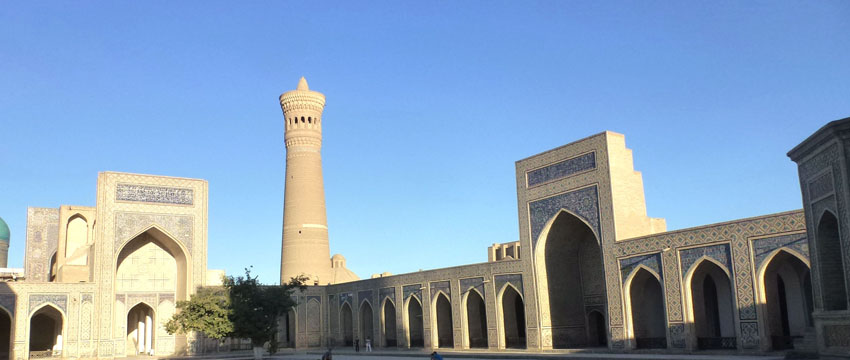 Take Cultural Tours
This little-visited landlocked country located in Central Asia is an excellent place for cultural tours. Conquered and inhabited from time to time by rulers like Alexander The Great to preachers of Indian Buddhism, you're going to see a blend of different cultural etiquettes and practices. As tourism is one of the main industries of this country, hospitality prevails as an essential element of people's daily life which makes Uzbeks one of the most hospitable people on the planet.
Treasure Trove For Archeologists
The architectural jewels flanking the Great Silk Road are some of the extensively studied archeological sites in the world which you can visit and hone your archeological skills or get a true sense of the living conditions of the past era. These sites vary immensely from one another as they were built by rulers of different regions and dynasties.
Go On A Hike
Most of the Uzbek land is mountainous with desert terrains. The complex and powerful network of mountain ranges which belong to the topmost ranges of Eurasian mountain chain are crowd favorite for Hiking and Trekking. Apart from flat, dry desert expanses, you can also find green forests, blossoming alpine meadows, waterfalls, ski hills. So there's variety from which you can choose your own trekking environment. Chimgan Ski complex especially acts as a magnet and attracts trekkers from around the globe.
Visit The Highlights Below To Learn About The Things To Do In Cities We Offer Tours To.
Things To Do In Samarkand
Located besides the Silk Road route, the city of Samarkand is filled with mosques and mausoleums constructed way back in 15th century.
Things To Do In Tashkent
The capital city of Uzbekistan holds a lot of things up its sleeves for visitors with museums being the clear standout.
Things To Do In Bukhara
With 140 different architectural monuments under its belt, it is undoubtedly a place for avid historians and tourists alike. It's earliest inhabitants date back five millennia and for long served as a centre base for trade, religion, culture, and scholarship.
Things To Do In Khiva
The city of Khiva is like a living museum which was once a hub for barbarism and slave trade. There now stand mud-walled alleyways and Islamic fortress with blue mosaics capable of sweeping you back in time.