Visit one of the world's most unexplored countrie sTurkmenistan and experience ancient history with Turkmenistan Classic Tour.
If you have a passion for driving though the historical, ancient empires and fascinating to know the nomadic cultures then a Turkmenistan Classic Tour is for you. The destination is full of historical monuments and ultra Morden developing culture will suit those with a strong sense of adventure and luxury as well.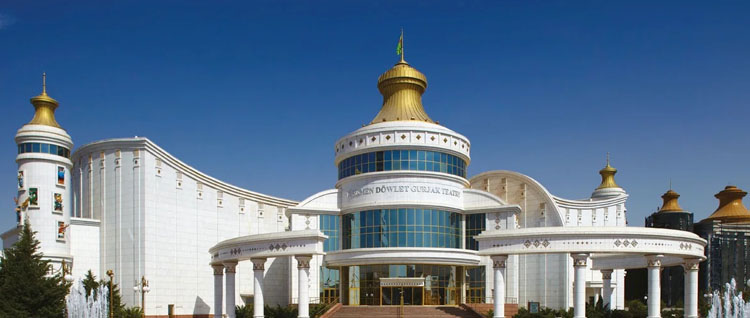 What Should You In A Turkmenistan Classic Tour?
Turkmenistan, a rustic rich in its specific culture and captivating history, has remained one of the maximum mysterious regions in central Asia. This Classic Tour tailored to uncover a true hidden gem.
Turkmenistan has a lot to provide starting from Historical archaeological sites to the lunar landscape of the Karakum wilderness, mountainous regions with exclusive vegetation and fauna, ultra modern-day Ashgabat with its wonderful structure, the awesome picturesque of the flaming gas crater at Darvaza and lots more.
Ashgabat Is An Every Growing Metropolis
This amazing city welcomes you with its white marble buildings and grandiose national monuments. It is completely impossible to visit Ashgabat and not be fascinated by its, epic history, out of the world cuisines and picturesque excellence. Here you can expect warm hospitality and special attention like never before with our Classic Tour to Turkmenistan.
Explore The Most Known Museums, Mausoleums And Monuments
Enjoydrive through the Silk Road relics to relive the true history of Turkmenistan. In Mary and Merv, explore the unearth settlements from the Bronze and Iron Age. Go to world heritage site like antique Nisa, Sultan Sanjar Mausoleum and Kyz Kala. Witness town walls, moats and fortresses and enjoy beautiful mosques glowing in the evening mild.
Destination Highlights
Our specialist team willtake you through the Turkmenistan vacation to leave an enduring affect in your heart with there outstanding hospitably. Our travel specialists will take time to get to realize what you need from an adventure in valuable central Asia. Whether you're looking to book an intimate tour provider that hops throughout borders or a bespoke itinerary that focuses solely on Turkmenistan, those are a number of the highlights to take into account:
Tour the UNESCO World Heritage fortress of Old Nisa with experienced guides.
Explore the country's rich carpet heritage at the National Carpet Museum.
Visit the weird and wonderful Tolkuchka Bazaar where you can barter for anything from cantaloupes to carpets to camels.
Experience the Darvaza crater, a glowing oddity in the middle of the desert.