All thanks go to the long history of occupation by rising as well as falling empires that have made a country like Uzbekistan fascinating by making mosques, monuments, creative architectural buildings and many more. From cities like Bukhara to Khiva, all the Uzbek cities are filled with attractively preserved the crumbling architecture of the medieval era. Besides that, there are sacred places of worship to visit as well as formidable buildings of defence, bustling bazaars and calm & quiet places of learning. Therefore, Uzbekistan Tours are going to be a treat for all those who want to visit this place popular for its historical significance as well as its modernity with the passage of time.
Listed below are those top seven places that holidaymakers will like watching while on Uzbekistan Travel.
Gaping At The Monumental Islamic Architecture Of Samarkand
In legend & in reality Samarkand is a source of inspiration for all those people including architects who love good buildings & great cities. It is the second largest city in Uzbekistan & the capital of Samarkand province. The majestic city of Samarkand has a wonderful & striking power.
It is one of the famed Tourist Destination In Uzbekistan. Some historians have even named it as Rome of the east. Here, you can visit the architectural complex also known as Registan. Inside the complex, you can visit the Ulugbek Madrasah, Sher-Dor Madrasah as well as Tilya-Kori Madrasah.
Browsing The Bazaar In Bukhara While Taking In The Many Madrassa's And Mosques
There is a lot more to see & enjoy on Uzbekistan Tours such as looking through the buzzing bazaar in case, travellers are looking for taking some souvenirs.
Apart from going to bazaar, Poi-Kalyan complex consisting of Kalyan Minaret, Kalan Mosque, Mir-I Arab Madrassah as well as Amir-Alim Khan Madrasah and various other critically historical places.
Visiting Khiva And Its Perfectly Preserved Old Town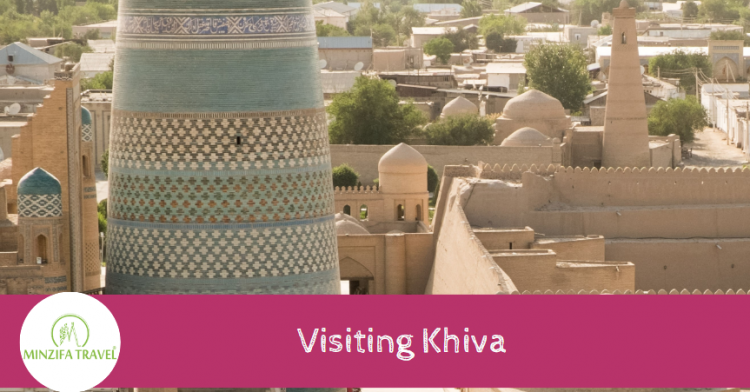 This city is also known as 'the city museum' and possibly the most unusual Uzbek city. The century-old city of Khiva has a rich but complex history that is also connected with the history of the legendary Khorezmshah's State with its capital in Urgench before. It is really a very ancient city among all other Uzbekistan Destinations.
Here, you can visit places like Itchan-Kala which is a world heritage site as well as the ancient city centre that accommodates more than fifty monuments. Inside the city centre, you can visit places like Djuma Mosque, Islam-Khoja Complex, Muhammad Amin Khan Madrasah & the Madrasah of Alla-Kuli-Khan.
Walking Over The Dried-Up Sea Bed Of The Aral Sea In Moynaq (Aka Mo'Ynoq And Muynak)
Have you ever walked over a dried up sea bed in your life? If no, then you will get the chance of doing just that by visiting the Aral Sea in Moynaq which has become one of the Minzifa Travels' Uzbekistan Tourist Attractions.
The region surrounding the Aral Sea was once the habitat of diverse flora & fauna. Now the whole place might look very depressing but still, you will find many abandoned boats here that can be used as a good picnic or hang out spots while visiting this place.
Dropping By The Savitsky Karakalpakstan Art Museum In Nukus To Look At A Unique Art Collection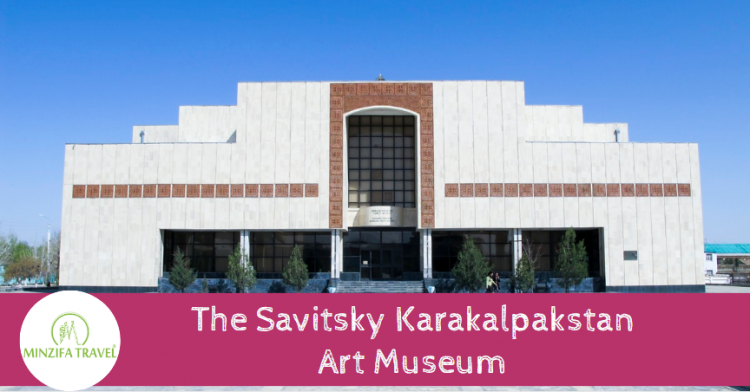 Have you ever visited a museum hiding in plain sight? No, then this is your chance to make your Uzbekistan Holidays the best trip of your life. There is a place named Nukus where a museum is located in the Central Asian Desert. In no way, it is an ordinary museum because this museum is known as the Savitsky Karakalpakstan Art Museum that shelters the world second largest collection of banned & forbidden Soviet-era art.
It all begun in 1950 when KGB started banning the artistic creators & their arts for not painting in a Soviet-approved style. The situation moved Savitsky to such an extent that he cleverly saved & protected the banned arts & paintings from Soviet authorities from getting destroyed forever.
Learning How To Make Silk In Margilon In The Fergana Valley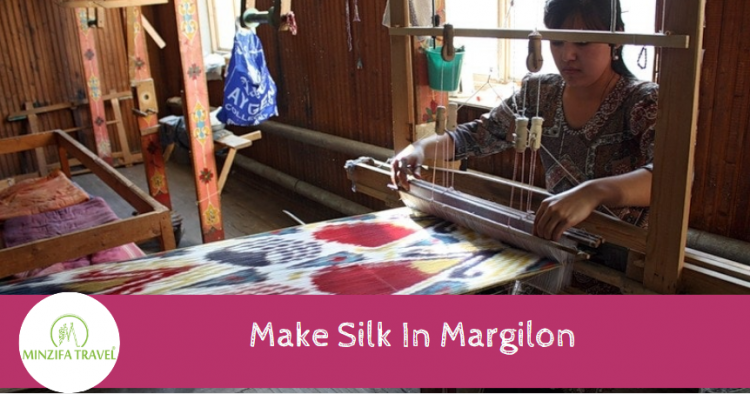 Next in line is Margilan which is one of the most ancient cities of Uzbekistan where visitors on Uzbekistan Travel can learn how to make silk. The city is well-known for its skills & talents for making the best silk in Central Asia.
The guests to this factory will be able to watch with their own eyes the entire process of making silk and can also buy various silk fabrics & half silk fabrics. Anyway, Margilan silk is one of the best in the world.
Skiing And Hiking In The Tian Shan Mountains Outside Tashkent
Have you ever tried skiing & hiking in the mountains? Yes, then this is a golden chance to try it once again by climbing & hiking in the Tian Shan which is a great mountain system in Central Asia.
If you are travelling with your immediate family members, then it is going to be the Uzbekistan Trip ever for you and can be a perfect cure for your winter blues. With the appearance of new snow in the mountains brings the thrill of exploring the new places, capturing beautiful views & finding secret spots.
If you want more information on Uzbekistan Tourist Attractions, then there are many more that will introduce you to the different experiences regarding tours in Uzbekistan & Central Asia.
It is just a tip of the iceberg related to Uzbekistan Tours. There is a sea of attractions just waiting to be discovered in this country. It will take you to a new world or dimension that is filled with arts, architecture & lots of natural views. Please visit us @ minzifatravel.com to know more about the unlimited attractive things or if you want to book your package with us, then you are more than welcome.