Have you ever been to Uzbekistan? As a country, Uzbekistan used to be a satellite state for the USSR and during that time it was a big outpost for various military activities and after the breakup of Soviet Union, it was free for declaring its own independence. Now, most of the people in the world are very judgemental and have a biased view of this country. But during you Uzbekistan City Tour most of the myths and prejudices will come to an end.
There are various attractions in Khiva that will compel you to indulge in lots of activities:
Things To Do In Khiva
Visit Pahlavon Mahmoud Mausoleum
This serene & sacred mausoleum with its inspiring courtyard & splendid tile work is one of the most beautiful spots in the town. Actually, it was Pahlavon Mahmud's tomb. He used to be a poet, philosopher, patron saint as well as a renowned wrestler. So the tomb was converted into a mausoleum later.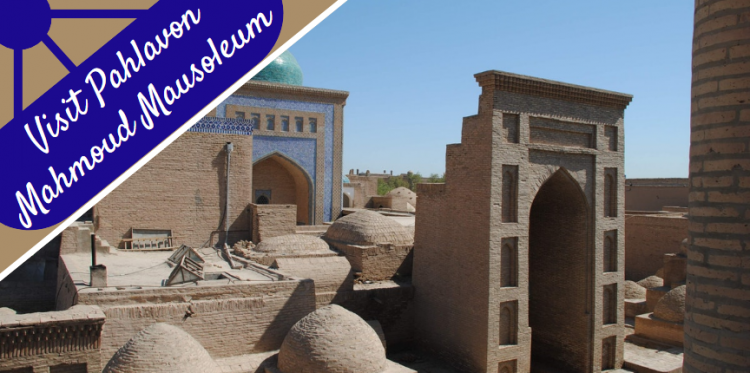 Now the tombs of all other great Khans of Khiva stand unmarked to the east & west of the main building, especially outside the courtyard. Seriously, it is going to be a well & meaningful start during Uzbekistan Holidays.
Watch The Sunset From The Watchtower
This watchtower is accessible through the Kuhna Ark as it provides the perfect vantage point for sunset and almost an obligatory stop during your precious time in Khiva. After watching & examining the beautiful tile work & ceiling design up-close, sightseers will just not be able to stop admiring this summer mosque.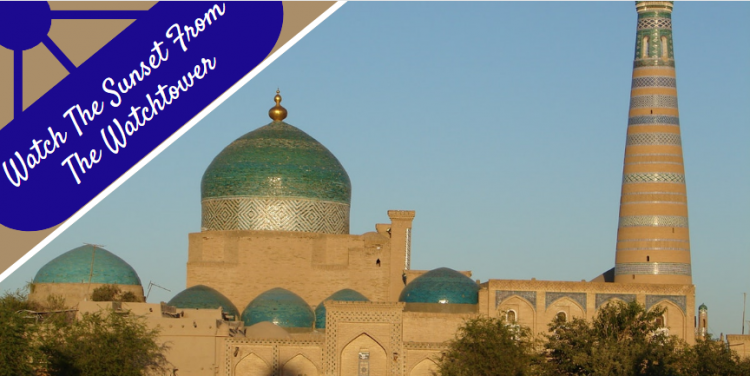 Now in order to watch the sunset from a watchtower and turn this visit into a popular evening hangout, please try to arrive about an hour before sunrise and you may just have the place all to yourself while enjoying the Uzbekistan City Tour.
Weave Through The Pillars Of The Juma Mosque
The peaceful haven of the Juma Mosque is not like anywhere else in Central Asia Destinations. While entering inside its main or central chamber in question is separated by 218 columns and some of them even dating back to the tenth century & mostly focused on a small garden.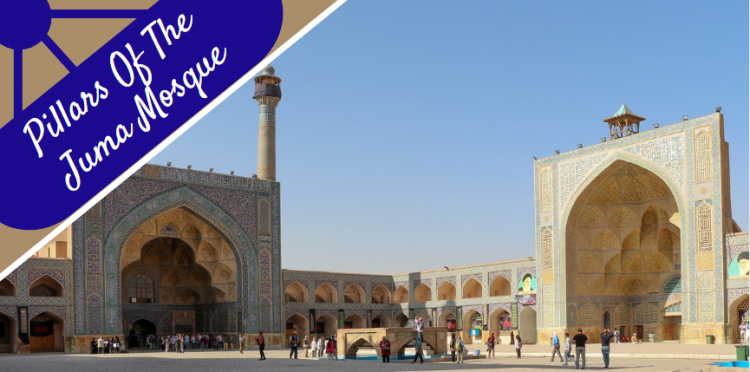 It is a prime spot that any tourist in Uzbekistan can use it for his or her own advantage to escape the frantic chaos of the main streets that straightforwardly lead up to these mosques.
Get Lost In The Backstreets
Not just mosques or mausoleums, there are lot more things to see and enjoy in Khiva's jam-packed centre and making it easy for any tourist to forget there is more to the city than just its tourist hotspots.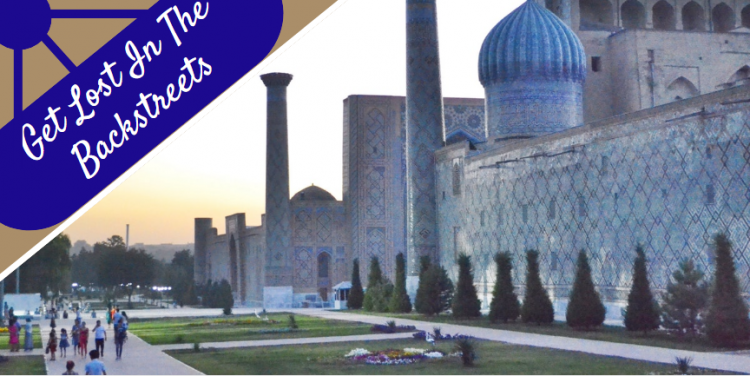 There is no better way to enjoy your Uzbekistan Holidays by exploring the north & south of the town's main arteries where hawkers at the street side struggle a lot for gaining the attention of the prospective customers.
Take In The View From Islom-Hoja Minaret
Any guesses on what really it is? It is the tallest minaret and according to some people, it is the most beautiful structure in Khiva, what you can explore Khiva City Tour. Actually from the top of the minaret, one can be able to observe the whole city of Khiva from an observational window.
Thus, people who are on their Uzbekistan Trip can take their time visiting this minaret & enjoy its beauty, serenity & royalty.
Experience The Bazaar
After spending a considerable time in the city, anyone can have the impression that this place is all about tourists, but actually, it is not the case.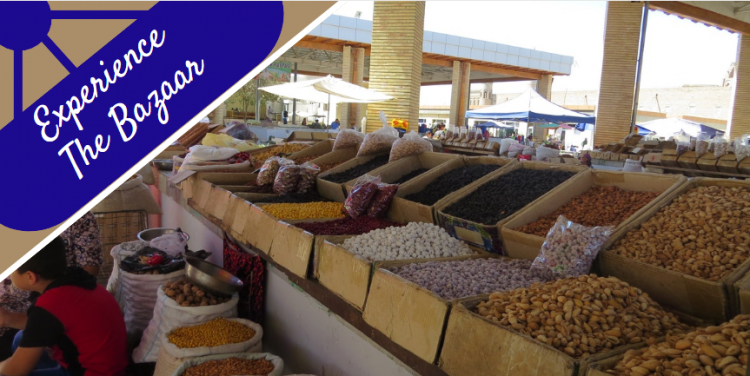 While walking through the main bazaar from the east gate will quickly jolt you back to reality. Moreover, this place is perfect for people watching and sampling some delicious pumpkin Samsa & getting lost in the crowd altogether.
Bask In The Opulence At Isfandiyar Palace
It is a palace with over the top decoration and excessive chandeliers would make this an interesting stop while in Khiva. Additionally, it's just a short ten-minute walk outside the west gate.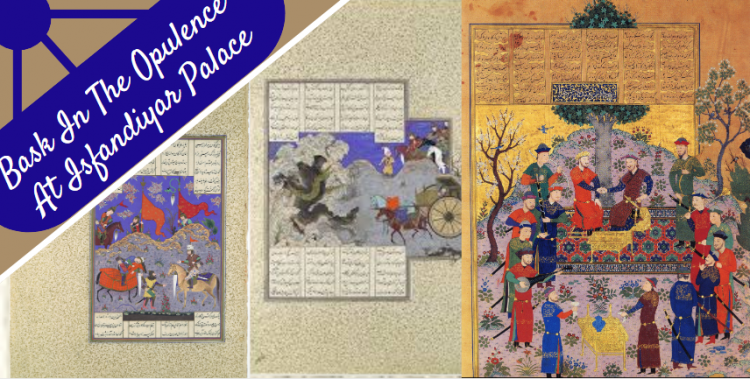 Once inside, you will see that the rooms are largely empty allowing them to fully admire the gold-embroiled ceilings, ceramic chimneys as well as lavish high mirrors and chandeliers.
Where To Eat In Khiva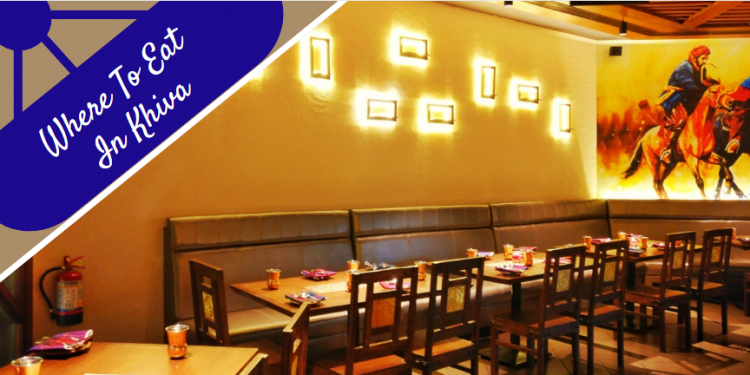 There is no doubt in the fact that this entire trip is going to be the Best Uzbekistan Tours forever. But any journey in the world is not complete without having some delicious food from the host country. Thus, it will better for you to try restaurants like Khorezm Art Cafe, Kazan & Zerafshon. You can also ask us for more info.
Where To Stay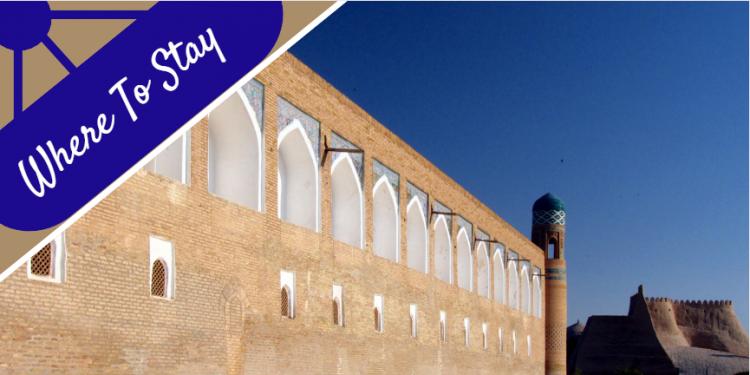 There is some good list of hotels that travellers can check it out with more comfort and luxury and budget travellers can also find their affordable stay while enjoying Uzbekistan Holidays.
Hence, your Uzbekistan City Tour will be the one that you will remember for the lifetime and might also plan another visit because there are still a lot of attractions & sights that needs your interest. Thus, please visit us @ minzifatravel.com to know more about the tours and select one that fulfils all your requirements.