Instilled with romantic ideals as we are mentioning in our blog, a rapidly increasing number of people have been interested in visiting these deserted and lonely places. Whilst some people are drawn by the archaeology, others are attracted by the minority peoples. Tourists are also drawn to the mysterious cities with various types of attractions and places like Kashgar, where the Sunday market maintains much of the old Silk Road spirit, with people coming from several different nationalities selling everything from spice and wool to livestock and silver knives. Believe us; this Silk Road Tour is going to be one of a kind ride that you are never ever going to forget until the end of your lifetime.
What Is The Top Highlight?
During your Silk Road Travel, the top highlights will be to visit Silk Road countries like Kazakhstan, Kyrgyzstan, Tajikistan, Turkmenistan as well as Uzbekistan. Starting from the country of Turkmenistan where the Silk Road route has long been at the crossroads of cultures and religions. Now, let's go through short descriptions of these Silk Road countries below:-
Kazakhstan: -The biggest of all the Central Asian nations & ninth largest in the world, the country such as Kazakhstan is filled with several natural and man-made marvels that enthral and hypnotize the full attention of tourists.
Kyrgyzstan: – The mountainous feature of Kyrgyzstan means you can have nonstop adventure actions in the peaks. The year-around snow in the mountains, because of the high altitude, it is perfect for extreme sports like skiing, trekking, and hiking to the top.
Tajikistan:- Most of this country is covered with rough and rocky Pamir Mountains. Alluring natural scenic beauty, lower cost of travel, and picturesque landscape why small percentages of people flock to Tajikistan. The region is continuously inhabited for over 4,000 years when it was first settled by Aryan nomads. After the opening of the Silk Road route.
Turkmenistan:-The country of Turkmenistan has long been at the crossroads of cultures as well as religions. Merv that is also known as the most important tourist destinations in Turkmenistan is millennia old and has been home to kingdoms of Greek, Arab, Turk, Mongol, Uzbek, and recently Russian as part of Soviet Union that collapsed in the 90s making this country free from outside rule.
Uzbekistan:- The country of Uzbekistan has done a marvellous job of preserving some of the relics and monuments of past glory by renovating the ruined forms that attract people from around the globe. Cities like Bukhara, Samarkand, and Khiva are popular cultural tour and city tour destinations which are also covered in combined tours involving multiple countries.
What Route Does It Take?
You can take Silk Road as a gateway that once connected Europe and outer of Asia for several centuries and covered the way for Eurasian silk trade among the transcontinental areas & regions. The state such as Uzbekistan along with another edge Central Asian countries played a key vital role in the transportation network of the Great Silk Roads. You are going to know all this during your journey.
What Does The Tour Do Differently From Other Tours Along The Silk Road?
Our tour agency is not just known to provide guides but they are also trained to work as a translator between the tourist and the local people in order to solve any differences that arise during the Silk Road Tour.
Our agents and guides are also well aware of rules and regulations as well as various local customs and they are specially trained to ensure that customers are informed and aware of it in better manner.
Who Is The Tour Suited To?
Our tour is suited for anyone who has a good taste for adventure and will not bother if the adventure goes roughly because of the terrain.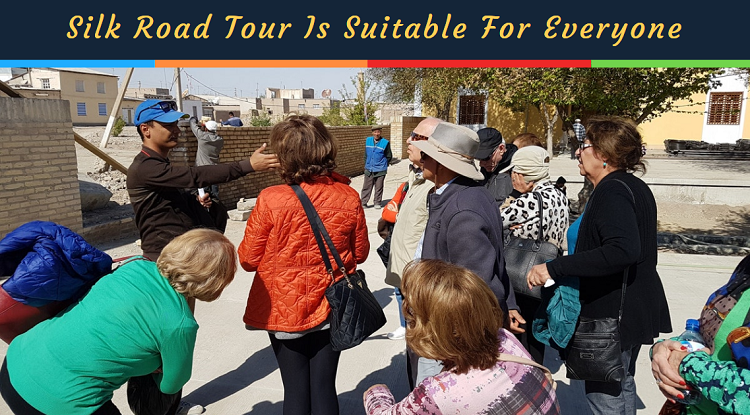 Moreover, our tour agency will inform every tourist before the commencement of the tour that every traveller must have a good level of stamina because our Silk Road Tour Package involves lot of travelling.
What's The Accommodation Like?
During your Silk Road Destinations, the countries you are going to visit will have different types of accommodation that will provide you the hospitality according to their customs and social norms:-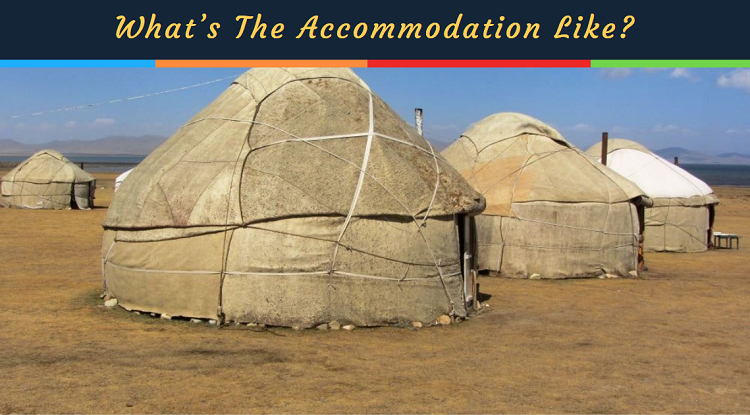 As far as Uzbekistan is concerned, it has some idiosyncratic and comfortable properties that are suitable for accommodation.
If you look towards Tajikistan and Kyrgyzstan, you will get them little more exceptional & getting an accommodation there mostly consists of yurts and home stays.
Is There Much Walking Involved? How Fit Should You Be?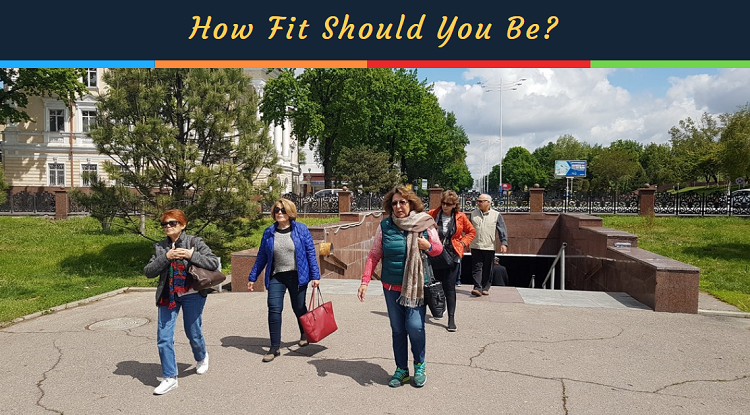 Yes, as we have said it during our lines above, we are saying it again that Silk Road Tour involves walking long distances in case, you are signing up for walking or trekking tours with us. Moreover, you have to be physically fit, in case you don't have any concern regarding walking.
Is There Much Interaction With The Locals?
When it comes to igniting an interaction with the locals of the Silk Road countries by the tourists, locals of Tajikistan and Kyrgyzstan will come into the picture when you will be visiting nomadic camps as well as staying in conventional home stays.
What's The Food Like?
Here, you can expect to have plenty of plot that is made up of rice combined with onions and carrots getting served with slow-cooked meat in Uzbekistan. While tasting the food, you will come to the conclusion that even an ordinary food item like plov is tastier than thought earlier. As there is an old saying that goes by "Never judge a book by its cover."
Any Hygienic Issues?
It will be much better for you if you can carry anti-bacterial hand gel, toilet papers and tissue papers and you will just stay fine.
Do You Need A Visa?
It will be better to approach your respective tourism departments of your own country's government regarding the visa. Otherwise, it will be better for approaching us for an advice regarding various visa or regarding any other issues and we will solve it for you.
Are There Any Shopping Opportunities?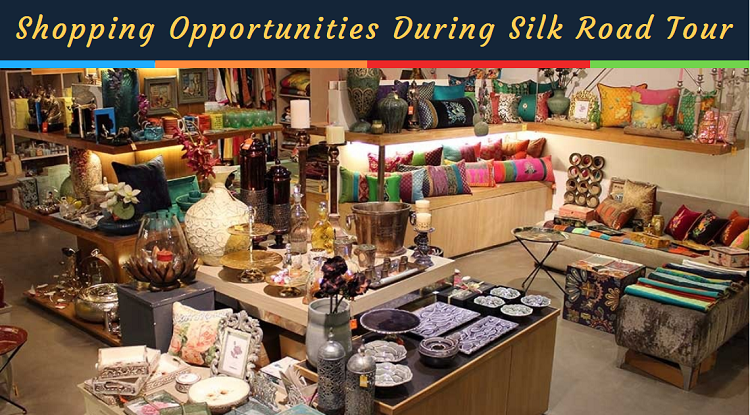 Yes, there are plenty of shopping opportunities for you along the way on this tour such as Sunday Market in Kashgar where you can pick up anything from new hat to new home appliance or electronics such as television.
Is There Anything in particular You Should Pack?
Moreover, the weather in the mountains can be variable even during the months of summer thus it will also better for you to pack for the chilling temperatures as well as the possibility of rain, when cities of Uzbekistan can be scorching in summer. Thus mostly the weather in the Silk Road countries can be unpredictable, so prepare with all types of clothing.
Thus, this is the spotlight Silk Road Tour that you will get with Minzifa travel. It is another world that is going to take you to mountains and several other places that even various European countries can't be able to show you. To know more, please contact us