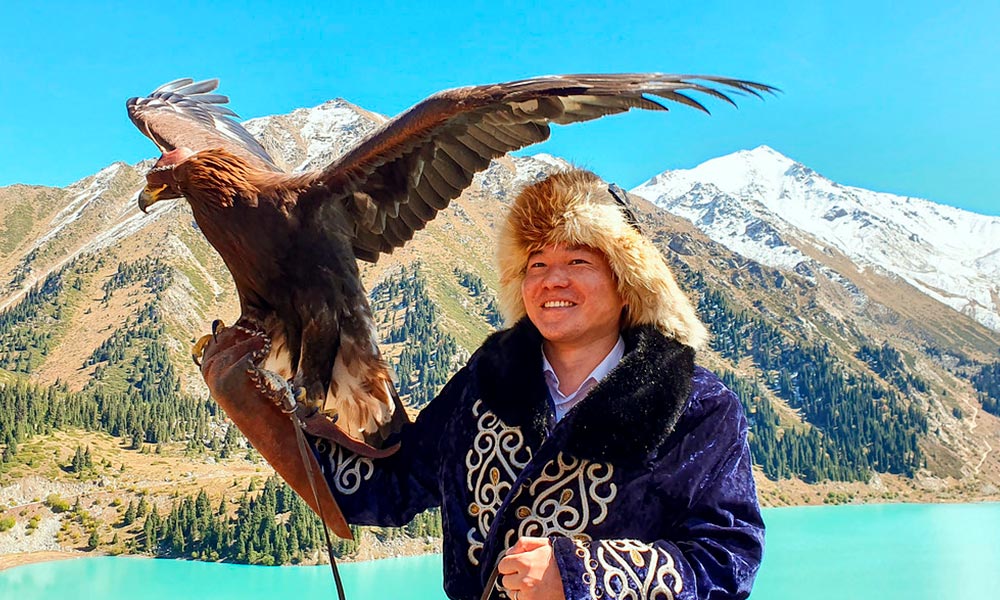 Kazakhstan travel
The biggest of all the Central Asian nations (ninth largest in the world), Kazakhstan is filled with natural and man-made marvels which captivate the full attention of tourists.Inhabited since the Paleolithic period, Kazakhstan, just like other countries in Central Asia, is millennia old. Much before the operation of the Silk Road route, ancient Kazakhstan was a key constituent of the the Steppe route of Eurasia and the territory was settled very early on. Almaty which is covered in almost all of our Kazakhstan tour packages is now the largest metropolitan city of Kazakhstan located along that old route and also the Silk Road after it started functioning.
Destinations
Holiday type
Trips to Kazakhstan
Almaty, Ashgabat, Bishkek, Bukhara, Central Asia, Darvaza Gas Crater, Dushanbe, Fergana Valley, Issyk-Kul, Karakalpakstan, Kazakhstan, Khiva, Khujand, Kokand, Kyrgystan, Margilan, Muynak, Nokhur, Nukus, Osh, Penjikent, Rishtan, Samarkand, Shakhrisabz, Silk Road, Tajikistan, Turkmenistan, Uzbekistan
23 Nights
Journey overland to ever-young and beautiful Tashkent and further to Tamerlane's capital, Samarkand, to admire the splendour of its monuments and ancient blue-tiled mosaics of...
View Details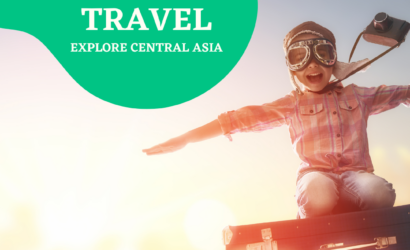 Aktau, Aktobe, Almaty, Altyn Arashan, Andijan, Aral Sea, Arslanbob, Ashgabat, Atyrau, Balkanabat, Beldersay, Bishkek, Bokonbayevo, Boysun, Bukhara, Burabay, Burana Tower, Central Asia, Charvak, Charyn National Park, Chimgan, Cholpon-Ata, Chon-Kemin, Darvaza Gas Crater, Dashoguz, Dushanbe, Fergana Valley, Garm-Chashma, Gonur-Tepe, Iskanderkul, Issyk-Kul, Istaravshan, Jalalabad, Jizzakh, Kalai-Khumb, Karaganda, Karakalpakstan, Karakol, Karshi, Kazakhstan, Khiva, Khorog, Khujand, Kochkor, Kokand, Kunya Urgench, Kuva, Kyrgystan, Manas Ordo, Margilan, Mary, Merv, Muynak, Namangan, Naryn, Navoi, Nissa, Nokhur, Nukus, Nurata, Nursultan, Osh, Oskemen, Pamir Highway, Penjikent, Petroglyphs, Rishtan, Samarkand, Serakhs, Serhetabat, Shakhimardan, Shakhrisabz, Shymkent, Silk Road, Son-Kul Lake, Tajikistan, Talas, Taraz, Tash Rabat, Tashkent, Termez, Torugart Pass, Turkistan, Turkmenabat, Turkmenbashi, Turkmenistan, Uzbekistan, Uzgen, Yangiabad
365 Nights
We have prepared many active and exciting tour products for you. Travel with us and discover a world of unforgettable experiences. We provide: ☑️ Group...
View Details