Uzbekistan is origin of some of the most of the oldest civilizations in the world. With history spanning two kiloyears, the country of Uzbekistan boasts of rich ancient architectural heritages which were built over the two millennium time period by various rulers of various dynasties starting from Alexander the Great to the Soviets.
Most of these architectural jewels flank the route of Great Silk Road which serve as a major point of study for archaeologists around the world. Tashkent, Khiva, Bukhara are just some of the cities you can take a tour to to get the real ancient Uzbek experience, but our Uzbekistan Archaeological Tour which is a fortnight tour will take you to cities beyond those where you'll get to see more archaeological sites.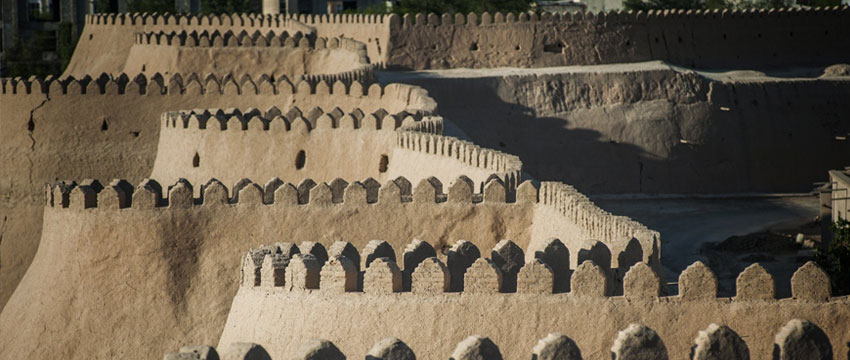 Here Are The Cities We'll Be Covering In Uzbekistan Archaeological Tour:
Tashkent
Tashkent is among the oldest city in Central Asia which is reportedly 2,200 years old. It is now the capital of Uzbekistan and the biggest Uzbek city. Historically, it was settled by its earliest inhabitants as an oasis near the foothills of Tian Shan Mountains. Later it got conquered by many dynasties. This gave rise to many archaeological sites being developed in this city which are carefully preserved by government authorities. Here are the main sites in Tashkent.
Khazrati Imam Architectural Complex.
Chorsu Bazaar.
The KhodjaAkhrarVali Mosque.
History Museum of the People of Uzbekistan.
Termez
This frontier town situated at the southern end of Uzbekistan was also conquered by multiple rulers, but the Buddhist influence that this place has is unparallel. It was an important crossing destination on the Amu Darya River between both lands. Notable archaeological sites include:
Kirk-Kiz Fortress
Kara-Tepe and Faya-Tepe Buddhist Monastery
Zurmala Tower
Mausoleum of Al Hakkim At-Termizi
Abu Isa Ai-Tirmidhi Mausoleum
Samarkand
Samarkand is probably the best city in Uzbekistan and among the main cities located along the Silk Road route. It was settled first by Sigodians and there's evidence of coexistence of numerous religious group like Christians, Muslims, Hindus, Buddhist, Zoroastrianism. It is now a UNESCO World Heritage Site with great deal of historical monuments. Some of them are:
Registan
Ulugh Beg Observatory and Ulugh Beg Madrasah
Khazret-Khyzr Mosque
The Shah-i-Zinda necropolis
Bibi-Khanym Mosque
Shahrisabz
Located near Samarkand and bordering with Tajikistan, it is most notably known for being the birthplace of commander of Central Asia, Timur Amir. It is also a city along the famed Silk Road route, thus boasting of some marvelous historic monuments such as:
Timur's Summer Palace
Tomb of Timur
KokGumbaz Mosque
Bukhara
Bukhara exemplifies the ideal medieval city in Central Asia. It is also one of the ancient cities founded 2,000 years back. There are about 140 ancient monuments in this city and now is listed under UNESCO World Heritage Site. Here are the archaeological sites in Bukhara:
Khoja-Gaukushon
Lyab-i Hauz
Abdulaziz-khan Madrasah
Kalyan Minaret (Tower of Death)
Chashma-Ayub Mausoleum
Khiva
The city of Khiva located along the Silk Road route was once a significant trading and commercial post. The city planning and law and order of ancient were deemed excellent and world-class by archaeologists. Here are the major monuments you'll get to see in Khiva:
Itchan-Kala
Islam Khodja Complex
Djuma Mosque
Muhammad Amin Khan Madrasah
Pakhlavan Mahmoud Mausoleum
Kunya-Ark Fortress
Nukus
This least visited city in Uzbekistan also located along the Silk Road route is surrounded by three deserts which make it look isolated from the other major cities in the same route. Here are the handful of few archaeological located in Nukus:
Mizdahkan
Savitsky Museum
Mo'ynoq