Nature has no bad weather, and every season finds its fans. But it is autumn that traditionally gathers the most loyal fans in the Asian country. Fragrant fruits, pleasant weather and hot tea turn the eastern state into a real fairy tale.
But before you sit down in a gazebo surrounded by yellow leaves, holding a warming drink, you should take a little walk. After all, after seeing the main sights of Uzbekistan, the long-awaited vacation will be even more pleasant!
It does not matter which city of the country you find yourself in this weekend, because every place holds a lot of pleasant surprises for tourists. What to see in Uzbekistan in autumn 2022? Write it down!
Botanical Garden in Tashkent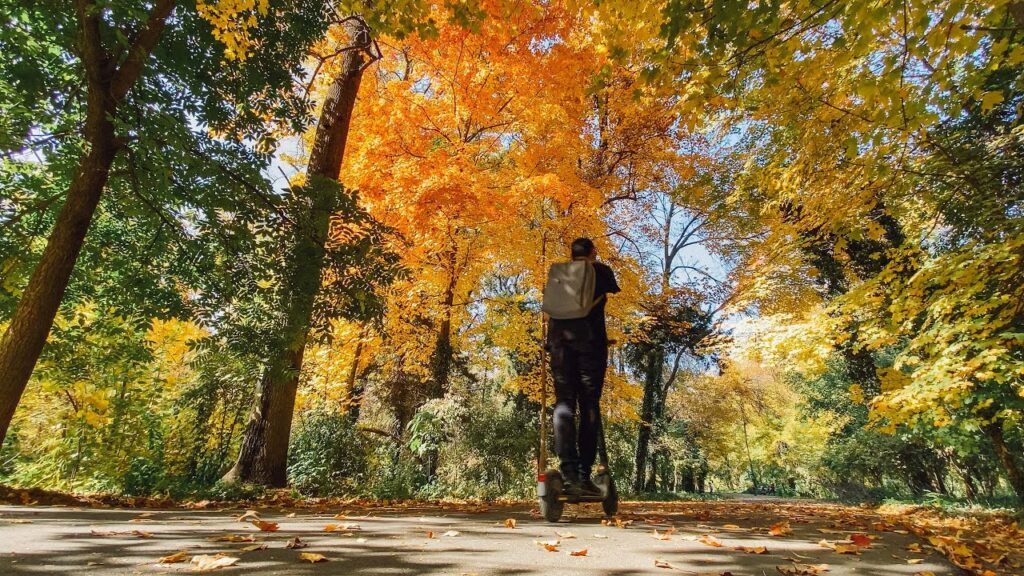 This is the oldest and largest nature park in the CIS. The colorful forest in the middle of the megalopolis allows vacationers to walk through the alleys, rustle the leaves, and at the same time see the Chinese poplar and the tulip tree.
Chorsu Eastern Bazaar
The main bazaar in Tashkent is one of the main points in the route of tourists. But there is no way to avoid it in autumn. The magnificent mosaic dome hides an abundance of stores and trade stalls, where vacationers can buy everything their hearts desire.
It is worth visiting the grocery department, which since early September abounds with nuts, spices, herbs, melons and watermelons. The weather in Uzbekistan in autumn is very changeable, so you can always take tea and national street food to warm up.
Japanese Garden in Tashkent
A magical corner of the Asian country is an atmosphere of peace and serenity and a place where nature appears in all its splendor. Tea house, fabulous bridges, cozy pavilions, transparent pond, aroma of leaves – there is no place like this in autumn!
Ispaysay Valley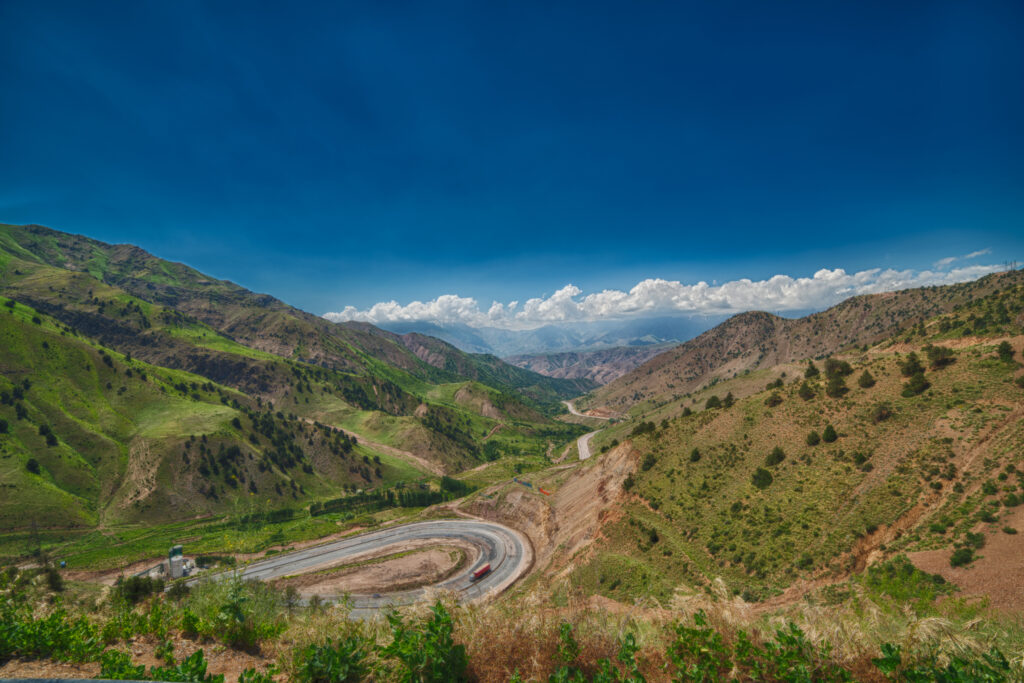 The surrounding area is covered with dense forests and thickets, walnut and birch groves, juniper and mountain apple trees. This is an amazing opportunity to do mountain hiking and enjoy the beauty of Uzbekistan.
Badai-Tugai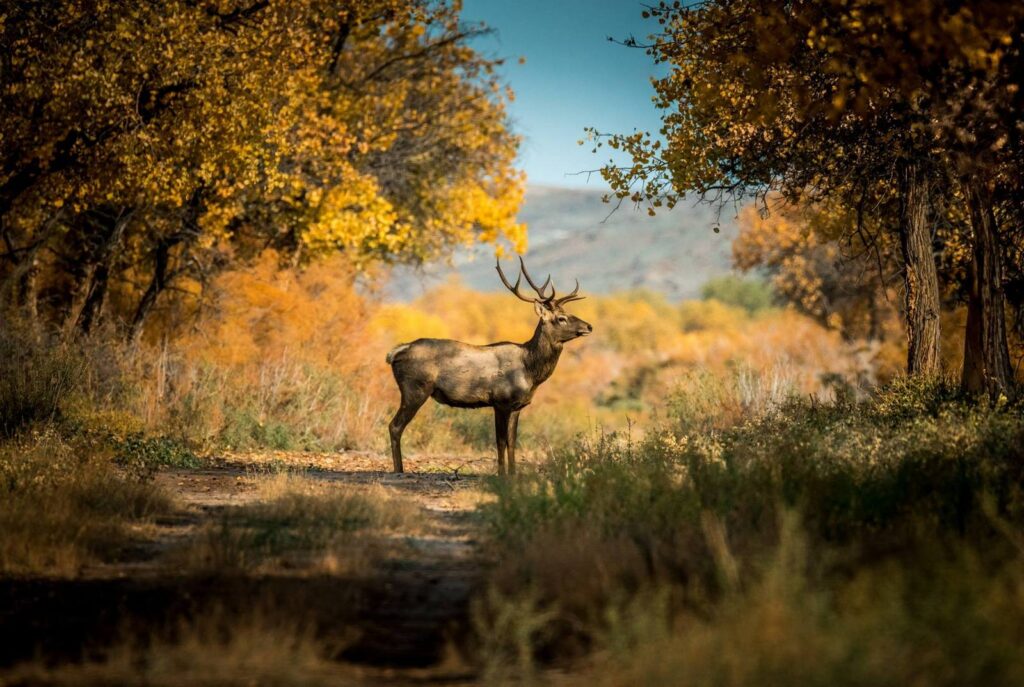 The reserve is famous for its rare animals and tugai vegetation, which is included in the Red Book. In autumn you can see Bukhara deer and take a lot of atmospheric photos as a memento.
Charvak reservoir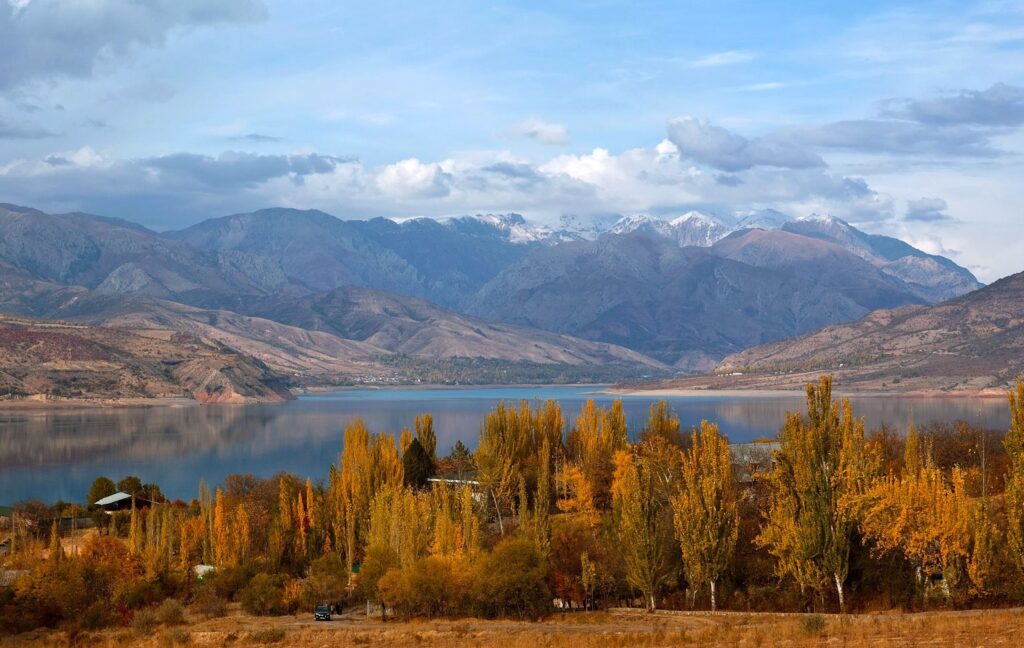 If scarlet autumn does not exist only in books, it "hides" here. Climb to the top of a mountain or fly a paraglider to see bright leafy slopes, apple and arugula orchards, and swift mountain rivers in autumnal splendor.
Plov Center in Samarkand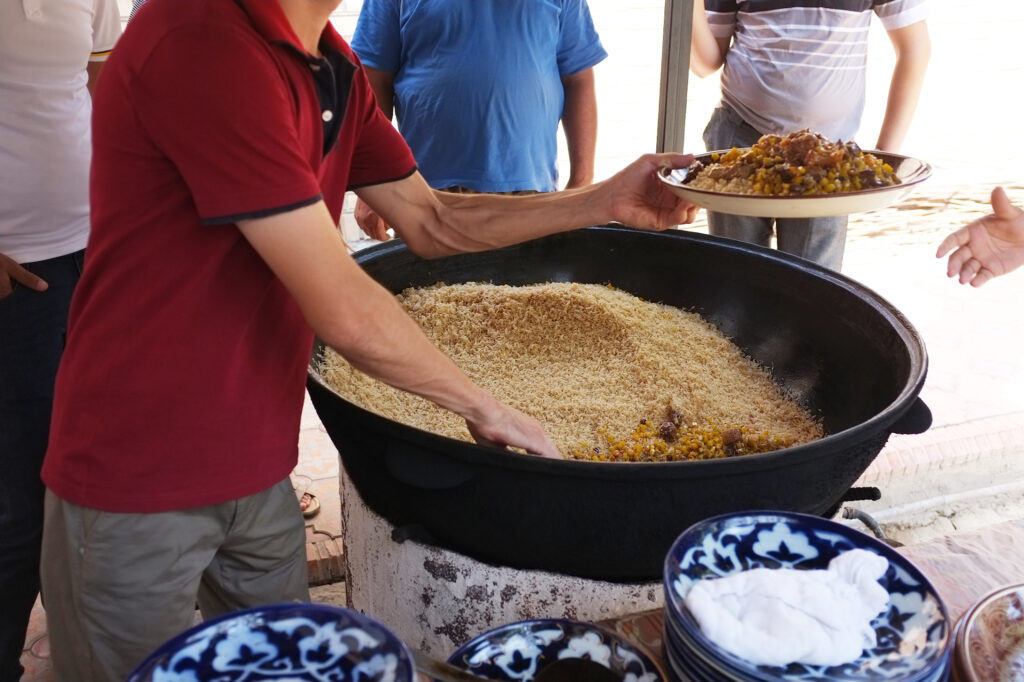 Samarkand is the same Uzbekistan, which is shown in the movies and drawn on postcards. And if you have already seen all the sights and want to feel the autumnal atmosphere, stop by the Plov Center. Here you can not only try the traditional Uzbek dish, but also learn about the process of cooking it. Tasty, inexpensive and always warm!
Lyabi-Hauz in Bukhara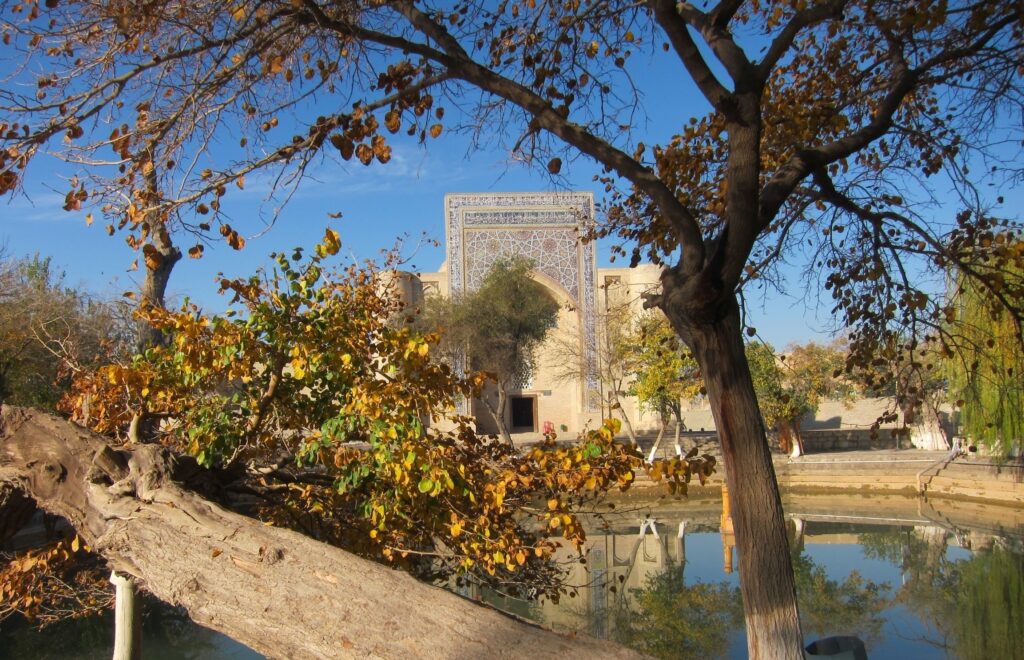 Bukhara is Europe in Uzbekistan. Endless terraces with delicious food and a variety of arts and crafts await tourists here. But a visit to the city will not count if vacationers do not get to know the central square Lyabi-Hauz.
The square is usually crowded, but it is this feature that makes it unique. Grab some traditional Uzbek tea and spend some time at the small work-house. If you're lucky, you'll catch the real autumn with falling leaves and warm sunshine.
Fortress walls in Khiva
Khiva is a city from the fairy tale "1000 and 1 nights". See the unfinished minaret of Kalta Minar, which is lined with blue ceramics. And if you want to see the place in its original form, walk along the fortress walls. This is a great opportunity to get acquainted not only with the scenery, but also with the details of the life of the townspeople.
Inspired for a fall trip to Uzbekistan? Minzifa Travel will be happy to select for you the perfect weekend tour or a full program for a thorough exploration of the country. If you have any questions, please send us a message on whatsapp, telegram or e-mail travel@minzifatravel.com. With us autumn will be even brighter and warmer!
We're on social media: