The first thing that comes to mind when you hear the word "Uzbekistan" is the Silk Road along with blue domed minarets and forts. Located in the heart of Central Asia and ideally along the Silk Road route, it was the melting pot of religion, culture, and faiths for several millennia. This resulted in formation of millenary cities such as Samarkand, Bukhara and Khiva which were important sites along the Silk Road. Today these serve as major tourist attractions in the Central Asian region.
If you're looking to visit this alluring land we know as Uzbekistan, then you'll be required to have a valid Uzbekistan Visa. But if you're from the selected 101 countries, then you might not need one (more on that later). In this article, we will explain how to process the visa to travel to the heart of Central Asia. Since July 2018, it is now possible to do so electronically (e-Visa)
Who Can Request The E-Visa?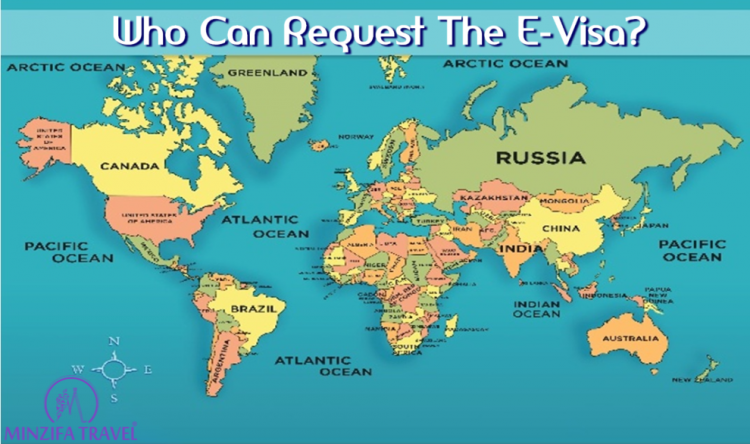 Currently, citizens of 51 countries can avail the E-Visa Services Offered By Uzbekistan Tourism. Below is a list of countries categorized by their continent they belong to:
Europe: Albania, Andorra, Austria, Belgium, Lithuania, Malta, Monaco, Bulgaria, Bosnia and Herzegovina, Romania, Luxembourg, Macedonia, Croatia, Czech Republic, Denmark, Sweden, Switzerland, Estonia, Finland, France, Germany, Greece, Hungary, Iceland, Ireland, Italy, Liechtenstein, Montenegro, Holland, Norway, Poland, Latvia, Portugal, San Marino, Serbia, Slovakia, Slovenia, Spain, United Kingdom and Vatican
America: Canada and the United States
Oceania: Australia and New Zealand
Asia: China, India, Saudi Arabia, Kuwait, Oman, Thailand and United Arab Emirates (UAE)
However, it is expected that more countries will be added to the list in the near future as Uzbekistan government is heavily promoting tourism.
When A Visa To Travel To Uzbekistan Is Not Mandatory?
While Visa is a must for tourists entering and leaving a country, citizens from 101 countries aren't strictly required to have a Valid Uzbekistan Visa to travel through Uzbekistan as a transit destination as they don't require a transit Visa for 5 days. But they should be in possession of plane tickets to a third country they're travelling to and strictly should leave within five days.
9 CIS Countries can enjoy a visa-free regime. The countries are Azerbaijan, Georgia, Belarus, Armenia, Kazakhstan, Moldova, Russia, Ukraine, and Kyrgyzstan. Besides that, since February of 2018, citizens of seven countries have the luxury of a visa-free travel through Uzbekistan. The seven countries are: Indonesia, Japan, Israel, South Korea, Turkey, Malaysia, and Singapore.
The 101 countries are: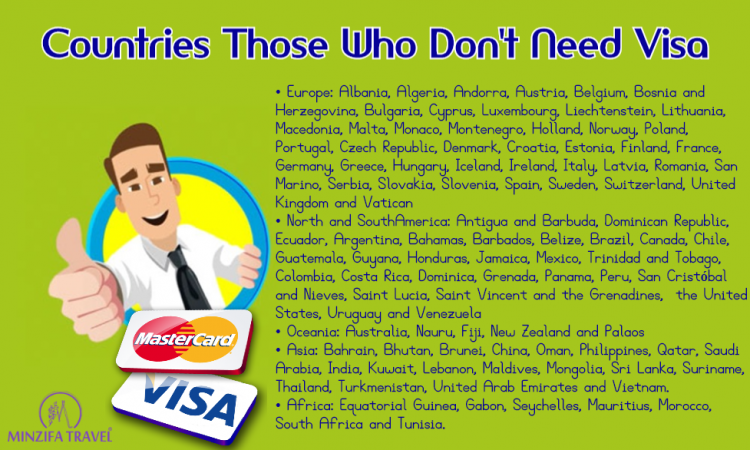 Europe: Albania, Algeria, Andorra, Austria, Belgium, Bosnia and Herzegovina, Bulgaria, Cyprus, Luxembourg, Liechtenstein, Lithuania, Macedonia, Malta, Monaco, Montenegro, Holland, Norway, Poland, Portugal, Czech Republic, Denmark, Croatia, Estonia, Finland, France, Germany, Greece, Hungary, Iceland, Ireland, Italy, Latvia, Romania, San Marino, Serbia, Slovakia, Slovenia, Spain, Sweden, Switzerland, United Kingdom and Vatican
North and South America: Antigua and Barbuda, Dominican Republic, Ecuador, Argentina, Bahamas, Barbados, Belize, Brazil, Canada, Chile, Guatemala, Guyana, Honduras, Jamaica, Mexico, Trinidad and Tobago, Colombia, Costa Rica, Dominica, Grenada, Panama, Peru, San Cristóbal and Nieves, Saint Lucia, Saint Vincent and the Grenadines, the United States, Uruguay and Venezuela
Oceania: Australia, Nauru, Fiji, New Zealand and Palaos
Asia: Bahrain, Bhutan, Brunei, China, Oman, Philippines, Qatar, Saudi Arabia, India, Kuwait, Lebanon, Maldives, Mongolia, Sri Lanka, Suriname, Thailand, Turkmenistan, United Arab Emirates and Vietnam.
Africa: Equatorial Guinea, Gabon, Seychelles, Mauritius, Morocco, South Africa and Tunisia.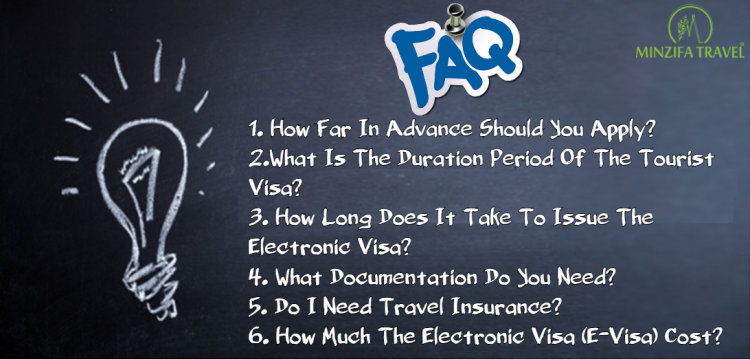 How Far In Advance Should You Apply?
While it's good to book as early as possible — even months in advance — at least three working days is required for the issuance of e-visa excluding the date of application. So it is advised to book a week before the commencement of the tour to avoid conflict with any government or unforeseen holiday events.
What Is The Duration Period Of The Tourist Visa?
The issued visa will be valid for a period of 90 days from the date of issuance. But a maximum of 30 days is allowed for the visa holders to stay within Uzbekistan.
For example, if the visa is issued on 1st of January, then it's valid up to 31st of March, but you can stay in Uzbekistan up until 30th January. You can make another trip within the 90-days timeframe.
How Long Does It Take To Issue The Electronic Visa?
While one should apply at least 3 days in advance, it takes 2 days for the Uzbek embassy to issue visas online. It will be sent to you electronically in the email address you specified during the application process.
What Documentation Do You Need?
Tourists seeking to obtain electronic Uzbekistan visa are required to submit the following documents in the portal:
Photographs
Valid Passport
Do I Need Travel Insurance?
Even though not mandatory or required for obtaining Uzbek e-visa, getting a comprehensive travel insurance package before touring the country is highly recommended. It covers your medical expenses cost in case of medical emergency when you're in Uzbekistan.
How Much The Electronic Visa (E-Visa) Cost?
There's a consular fee of 20 USD for processing the e-visa which should be paid online via debit or credit card.
Step By Step: Processing The Electronic Visa (E-Visa) To Uzbekistan
Here's a step-by-step guide for helping you apply for an Uzbekistan Visa over the internet.
Step 1. Access The Official Website
The first thing you need to do is to visit the website where E-visa can be applied. Open your browser and type in the following address: e-visa.gov.uz in the URL address toolbar. This should take you to the official website. Alternatively, you can use search engines like Google, Bing to find the website.
Step 2. Nationality, Passport Type And Purpose Of The Visit
Once landed at the official e-visa website, choose the "Application for e-visa." It'll prompt up a page where you'll have to provide your correct nationality, type of passport you possess, and the reason you're travelling to Uzbekistan.
Step 3. Visa Period
In the next step, you'll have to choose the number of days you want to be in Uzbekistan. This will be the validity of the visa issued. But remember, a maximum of 30 days can be availed.
Step 4. Personal Information
In this step, you'll be asked for some confidential personal information which you have to provide like name, address, occupation, DOB, place of residence, income etc. If you're planning to stay at a particular hotel, you can specify that.
Step 5. Photo And Passport
Next, you'll be required to provide a softcopy of the photo and valid passport. To make the process successful, the following take care of the following criteria:
The photo size should not exceed 1 Mb
Files should in .jpg format
The head should cover most of the frame
The background should be full white
Step 6. Email
In the penultimate step, you've to provide a valid email address which you have access to. The official issued e-visa will be sent to this mail ID.
Step 7. Making The Payment
Finally, after you've gone through all the steps successfully, you'd be asked to make the payments of 20 USD towards processing of the Uzbekistan e-visa. You'll be receiving a confirmation in your email and the estimated timeframe of when you'll receive your visa (which is usually 2-3 days).
Registration In Uzbekistan
A residential registration is mandatory at the airport if you're planning to stay during Uzbekistan Tour for more than three days. Tourists who've already booked lodges, hostels, hotels get automatically registered and can skip this step at the immigration. But tourists staying less than three days in Uzbekistan are exempted from this.
Uzbekistan is a fascinating place to visit indeed and the visa obtaining process has much simpler and easier than it has been historically. The tourist arrival number is growing and Uzbekistan might one day be among the top travel destinations in the world. If you're planning to Travel Uzbekistan or Central Asia in particular, now is the best time. To book Uzbekistan tour packages or guidance on obtaining Uzbekistan Visa, contact Minzifa Travel today!