Normally presented as "the Stans", the countries that make up this region are Kazakhstan, Kyrgyzstan, Tajikistan, Uzbekistan and Turkmenistan. This ancient land is soaked in history and culture and with so few tourists daring to venture in these regions and there are several reasons why it is happening so. Previously, these Central Asia Destinations didn't get the type of coverage and publicity that they deserved. Moreover, people from the rest of the world had different types of negative views & perceptions about these central Asian countries and that is the reason why they are lagging behind other tourist destinations of the world. But with this blog today, all those perceptions are going to change forever.
The points that are being detailed below will give a true picture of Central Asian countries and what they have to offer the world are as follows:
Cultural And Educational Tourism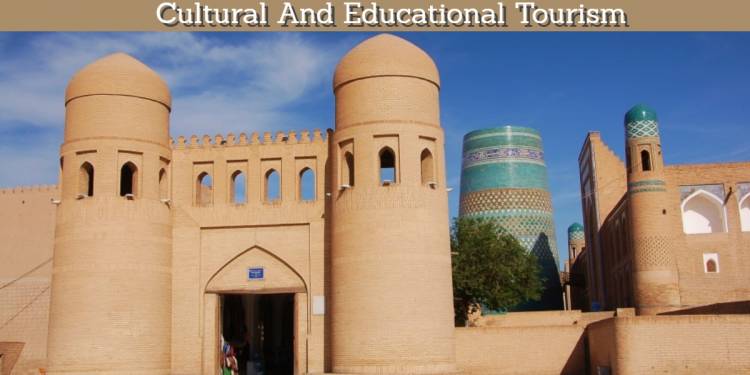 In order to know about the central Asian culture, visitors have to go for Samarkand, Uzbekistan that is rich in lots of history and mystery. There are three prominent cities in Uzbekistan that define the culture and architecture of Uzbekistan during your first leg of your Central Asia Tours:
Samarkand is one of the cities of Silk Road that are known for showcasing a rich and pure history that involves the rule and reign of Tamerlane. Furthermore, this city also has the greatest collection of rich Islamic architecture, thought-evoking tile work and towering blue domes such as Registan Ensemble, Shirdor Madrassah, Ulugbek Madrassah, Gur Emir Mausoleum and Bibi-Khanym Mosque.

Next in line is Bukhara that is well known for its immense Mosques, Madrassahs & Minarets. It is also the model town for trading in Central Asia. It is also the best town in central Asia for a random hangout and wandering with friends. The Kalon minaret is the tallest & impressive structure in this town. You can also visit places like Ark Citadel and Labi-have.

Lastly, Khiva of Uzbekistan is known for Tash Chauli also known and called as Palace of Stones. There are some other places as well that tells about its deep culture and architecture such as Kutli Murad Inak Madrassah and Khan Anush Mohammed's Bath.
Mountain And Extreme Tourism
During the second leg of your tour to Central Asia Destinations, you must visit Tajikistan if you are interested in places that define Mountain and Extreme adventure tourism in the region.
Going along the Pamir highway can be your first mind-blowing and adventurous road trips that starts from Dushanbe in Tajikistan. During the trip, you will have to rattle through this popular mountain region of Central Asia. Besides that, you can also hike through the surreal beautiful mountains and sceneries and swim in the legendary lake of Issyk Kul.
The next big thing that will satisfy your extreme mountain tourism is conquering Tajikistan's remote Fann Mountains by hiking and climbing. By far, it is the best unique trekking holiday throughout your Central Asia Travel.
Gourmet And Wine Tourism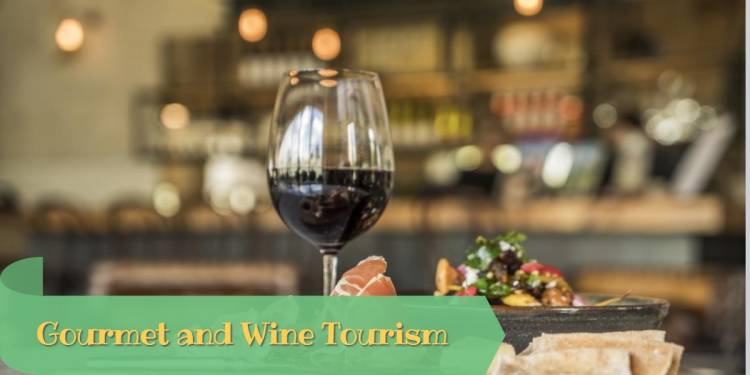 Now when it comes to Gourmet and wine tourism, you can turn towards Uzbekistan of Silk Road in the course of your Central Asia Travel. The cuisine of this central Asian country is the most diverse in Asia and here are those gourmet recipes that you are going to encounter are as follows:
Plov is the first dish that you are going to encounter and also regarded as the culinary brand of Uzbekistan.
Besides that, you can also taste the tender manty, Juicy Shashlyk shish kebab, aromatic samsa pasties as well as tasty shourpa and horsemeat sausage known as Kazy.
Event Tourism
There are various places where various unique festivals & events take place in Central Asia that explains event tourism in great detail:
Capital City Day, Astana, Kazakhstan
This event or festival takes place every year since 1998 in this city to commemorate the renaming of the city from Akmola to Astana. Every visitor on Central Asia Tour can enjoy this celebration in Astana, Kazakhstan.
Ethno-Fest South Shore, Kyrgyzstan
It is a beautiful local festival used for showcasing Kyrgyz culture. Such a program involves a folklore show, exhibitions of local masters of handicrafts as well as displaying a public show of ethnic horse games.
Ecological Tourism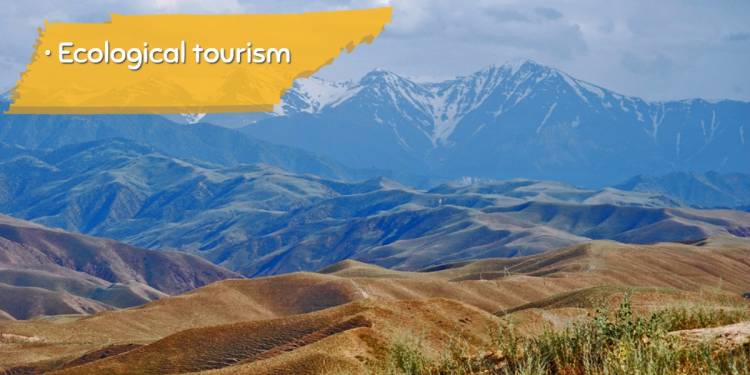 This type of tourism involves and includes the mountainous topographies of Central Asia. Now here is a guide on how you can enjoy the eco-tourism of central Asia are as follows:
Kyrgyzstan is known for its forests, rivers and mountains and besides that, it is also known for Lake Issy kul for being the second biggest mountain lake on Earth.
Kazakhstan is known for exhibiting a broad and wide range of Eco-tourism related tasks such as trekking, rock climbing and rafting in the northern part of the country popular for Tien Shen Mountains.
Tajikistan is famous for Pamir Mountains and a well-known eco-tourism spot as well as primary hiking territory.
Exotic Tourism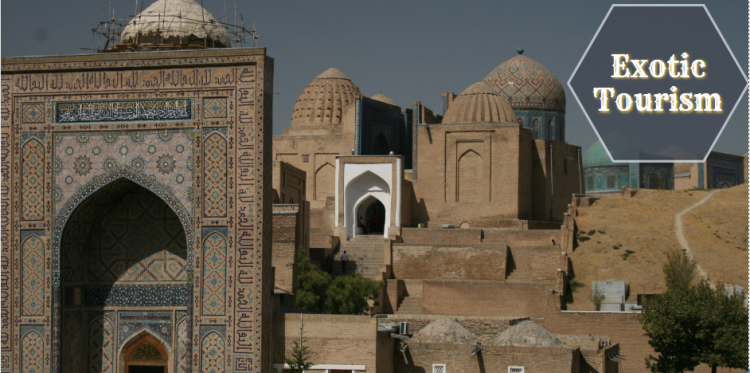 These are the several good looking locations that come under exotic tourism offered under the Central Asia Tour Packages to the travellers are as follows:
Chimgan Mountains, Uzbekistan is a wonderful ski resort. This is one of the best places to spend during the summer and also during the winter season. You can call this mountain as the central Asian version of Switzerland.

Big Almaty Lake, Kazakhstan is one of the beautiful lakes in the world and the second most popular lake in entire Central Asia.

Charvak Reservoir, Uzbekistan is known for being one of the best recreational places and areas in the city of Tashkent. At this location, you can get lots of recreational zones summer camps and boarding houses that can elevate the fun and enjoyment of every visitor.
Religious Tourism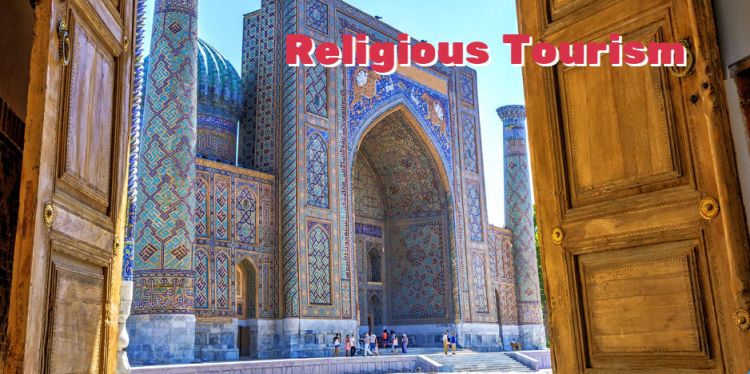 Central Asia Tourism also consists of religious-based tourism in which tourists are required to tour places of religious significance. In various places of Uzbekistan, you will visit place and locations that have some religious significance are as follows:
You can visit Buddhist monasteries in Fayaz-Tepe and Kara-Tepe and various other local temples in Dalverzin-Tepe.

Zoroastrian tombstones in Ayaz-Kala, Toprak-Kala and Termez.

In various place around Bukhara, you can visit various medieval and pre-historic Sufi mansions.
Once you are on the trip to Central Asia Destinations you will never be able to forget the trip. This tour will take you and several other travellers on a roller coaster ride. Each and every destination of Central Asia will make you return for another trip. To know more about the fascinating locations of Central Asia Please contact us.