Stretching from the fringes of Caspian Sea in the West to China in the East, the central part of Asia is very less known in the tourism industry while there are many things to learn and know about.
Historically forming the backbone of the Silk Road Route that facilitated trade between the eastern and western civilization, today these are home to some magnificent and culturally rich tourist places that are located well off-the-beaten-path. The historical monuments are exemplary of an ancient architectural art form which can put the best of the worlds to shame.
If you're looking for places that are less frequently visited, unknown, but still has magnificent places to see, then you might consider the Central Asia 'Stans' (as the countries are referred to as). The Stans consist of Uzbekistan, Turkmenistan, Kazakhstan, Kyrgyzstan, and Tajikistan. All of the aforementioned countries were previously part of the Soviet Union and gained independence after it got dissolved.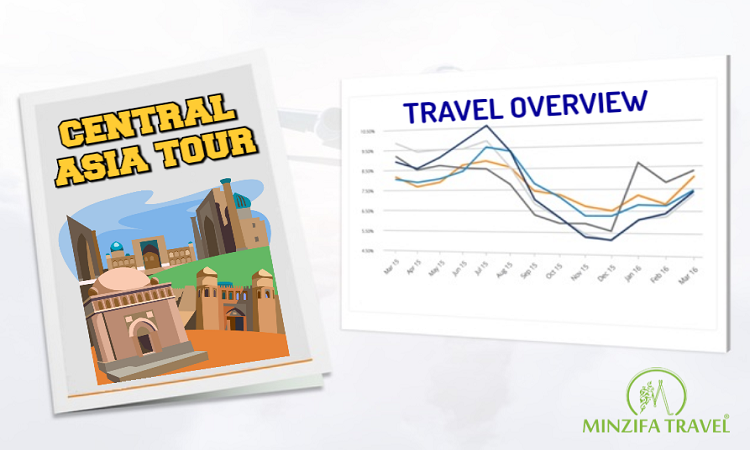 Central Asia Tours consists of traversing mountain ranges, desert, alpine, barren areas, and bustling towns. You'll get a chance to marshal through the path that have been once marshalled by powerful rulers like Alexander the Great, Tamerlane, and Genghis Khan
Covered mainly by the Karakum Desert, it is the trickiest of all the Central Asia Destinations mainly because of its tight regulations and bureaucratic government. It is also, as per some sources, among the least travelled-to destinations. But on the flip side, it has some enthralling tourist sites.
Capital: Ashgabat
Touted as a city of white marbles, Ashgabat is the capital city of Turkmenistan bustling with white structures and buildings that paint the city white. It holds a record in Guinness Book of World Records because of that. A peculiar characteristic indeed, the second-most used colour is blue. With a number of magnificent structures like
Other Major Cities and towns: Merv, Konye-Urgench, Derweze, Turkmenbasy, Dasoguz
Major Tourist Places of Turkmenistan: Darwaza Gas Crater, Alem Entertainment Center, Serdar Health Path, Ancient Ruins of Merv, National Museum of Turkmenistan, Place of Happiness.
With a history spanning multiple millennia, Uzbekistan is at the heart of Central Asia in terms of location, cultural diversity, tourism, and architectural monuments. This exotic country of Central Asia is best known for the Silk Road cities that once accommodated ancient civilizations and prominent leaders.
Capital: Tashkent
Tashkent is a city which is heavily influenced by Sogdian and Turkic culture but today possesses a multi-cultural identity. There are many historical monuments and museums in the city to be explored. Apart from historical monuments, the city also has recreational centres, theatres, and a number of restaurants present. Thus, expect a varied holiday experience in Tashkent.
Other major cities and towns: Bukhara, Samarkand, Kokand, Muynak, Khiva, Termez
Major Tourist Places of Uzbekistan: Itchan Kala fort, Shah-i-Zinda, Registan, Ulugh Beg Observatory, Amir Timur Museum, Aral Sea, Kunya-ark Citadel.
The ninth-largest country in the world, Kazakhstan has a plenty of unexpected places to explore. The country is also filled with mountain ranges and natural beauty that are ideal for short day trips.
Capital: Nursultan (Astana)
It is one of the most modernized cities in Central Asia and a planned city. Along with ancient sightseeing spots, you can expect better tourism infrastructure, modern standards of accommodation, and seamless transport facilities as it is economically stable and advanced of all the Central Asia Destinations.
Other major cities and towns: Almaty, Baikonur, Shymkent, Taraz, Aktau
Major Tourist Places of Uzbekistan: Medeu, Baiterek Tower, KobTobe, National Museum of Kazakhstan, Nur-Astana Mosque
With more than half of the country being covered with mountains, Kyrgyzstan is among the world's most mountainous countries. For this particular reason, it is unofficially referred to as "The Switzerland Of Central Asia." Majority of the country still to this day follows a semi-nomadic culture which is both baffling and admirable.
Capital: Bishkek
Bishkek is the largest city of Kyrgyzstan which also serves as the capital. It is located just off the northern side of Kyrgyz Ala-Too range. The city itself is situated at an altitude of 800 meters and is in close proximity to major trekking trails of Central Asia.
Other major cities and towns: Osh, Karakol, Naryn, Balykchy, Tokmok
Major Tourist Places of Kyrgyzstan: Burana Tower, AlaArcha National Park, Issyk-Kul Lake, State Historical Museum, Tash Rabat
Tajikistan is one of the best mountain trekking destinations that you've never heard of before. Almost half of the country is situated above an altitude of 3,000 meters. The number of mountain lakes in Tajikistan is incredible which are fed by glaciers and small streams.
Capital City: Dushanbe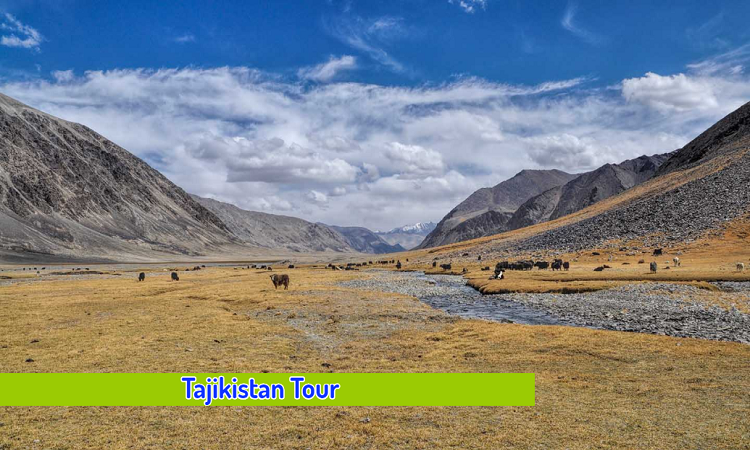 Located on the confluence of Varzob and Kofarnihon River and Fann Mountains in close proximity, Dushanbe offers natural all-around scenery. Characterized by a soothing Mediterranean climate, there are many parks and lakes in the city.
Other major cities and towns: Khujand, Istaravshan, Panjakent, Hisor, Isfara
Major Tourist Places of Tajikistan: National Museum of Tajikistan, Pamir Highway, Hisor Fortress, Noor Art Gallery, Rudaki Park, Baldzhuvan, Site of Sarazm
7.Map of Central Asia
To navigate 4.003 million sq. the kilometre of the area, you need a comprehensive and detailed map of it. Here we've presented a map we created using our local tour company expertise. Main cities of all the "Stans" have been pinpointed with major boundaries. But just bear in mind that the map is not to scale and cannot be used for calculation, but just merely for demonstration and reference.
8.Practical Advice For Planning A Trip To Central Asia
Even if entire Central Asia is welcoming and full of warm, hospitable people, you do need a level of planning to take a trip to Central Asia. Here are some of the wisest ones:
♦ Dig the internet for information
♦ Settle on one country, if you're short on time. If you have more, you can take the multi-country tour
♦ Arrange all the visas, passport, entrance permits well in advance and have an adequate amount of cash, either in local currency or US Dollars
♦ Travel with a reliable tour agency, preferably local
♦ Learn basic local words before the start of your tour
♦ If you're hesitant about travelling alone, travel with a group
9.Planning A Central Asian Itinerary
Central Asia Tour Packages Creating an itinerary is by no means a cakewalk. This is especially true if you're a first-timer. As mentioned in the previous point, if you're short on time, you should go for one country and explore it thoroughly. Follow the below steps to craft a perfect :
♦ Pin-point the places you'd want to visit
♦ Measure the distances between them and finalize those that are closer to one another so that you can save travel time
♦ Figure out the mode of transportation
♦ Prepare a chart detailing your tour on a map. (You can use the one provided above)
♦ Arrange accommodations beforehand if possible. This is a time-saving tactic too
10.When To Go To Central Asia
While you're free to Travel To Central Asia all year round, not every month is considered ideal. So you should be knowledgeable about when to visit the "Stans". The region is great from springtime to fall when the climate remains dry and temperature moderate. So the months of April, May, and September through early November is recommended.
The rest of the year like during the months of winter or rain should be avoided as the temperature drops below zero at times and it can become numbingly cold. Winter lasts from November to March and rain falls intermittently in between that time frame.
11.Safety
All the Destinations Of Central Asia are generally safe to travel. Major cities are multi-ethnic and thus you can find people of different races who are more than helpful. As opposed to the popular conviction that you'll be bribed and question by authorities over unnecessary matters, that rarely does happen. So you can expect a safe, prosperous journey.
But as a responsible traveller, you should be aware of the basic rules and regulations of the country or province you're travelling to. Central Asia being a Muslim dominated territory, it is better if you adhere to the dress code.
12.Language In Central Asia
Communication barrier is one of the problems tourists face in Central Asia. English is not the main or even a major language spoken or practised in the Stans. The countries being former territories of the Soviet Republic under Russia, Russian is the lingua franca and is both spoken and understood almost in entire Central Asia. However, different countries have their own official languages. Here are they: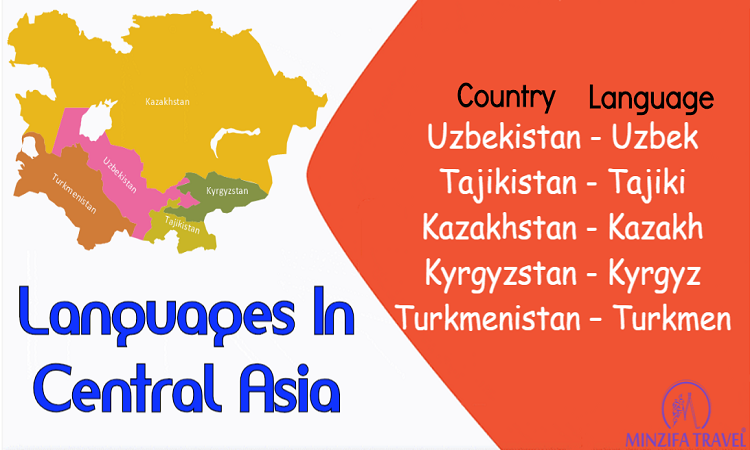 ♦ Uzbekistan – Uzbek
♦ Tajikistan – Tajiki
♦ Kazakhstan – Kazakh
♦ Kyrgyzstan – Kyrgyz
♦ Turkmenistan – Turkmen
13.Visas and Travel Requirements
One of the biggest barriers travellers have faced and a prime reason why Tourism In Central Asia is still underdeveloped is that of strict visa policies. But, fortunately, after the realization, things have started to change and have become simpler.
Countries are starting to adopt a visa-free regime and e-visa services. Recently, Uzbekistan Announced An E-Visa Program and no visa requirement for citizens of 20 countries. Similarly, Kazakhstan has the same for 45 nationalities, and Tajikistan employs an e-visa + GBAO permit process. You should check with your tour agency and government authorities regarding this to get the updated information.
14.Accommodation
There are various types of staying options you can choose from while you're travelling in Central Asia. You can choose from hotels, lodges, homestays, bread-and-breakfasts, guest houses, and yurts. Yurts are the traditional tent-like setting which is used by nomads.
Airbnb are now available in major cities. So you can book rooms for even a few hours.
15.Transportation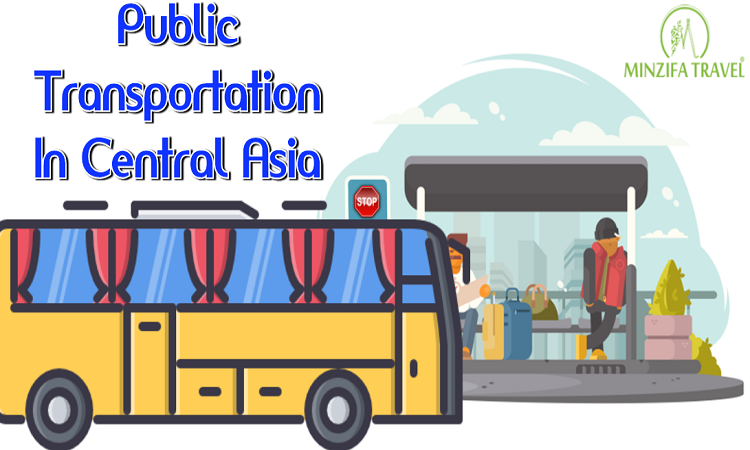 Public transportation in Central Asia is fairly good and accessible. Air transport is the preferred medium to get into any Central Asia Destinations and even be used for in-country travel. There are buses and trains which connect major and minor cities and towns. Shared taxis run throughout the region. Private taxis can also be hired with a nominal fee.
16.Food
While the Central Asian cuisine is not that famous when compared to other parts of the world, it is nevertheless varied and delicious. It is mainly influenced by Persian, Turkic, and Russian culture. Meat, fresh fruits, and nuts form the core of Central Asian cuisine. But the concept of vegetarianism is not well understood in the territory as even the veg labelled dishes sometimes contain traces of meat. So be upfront about this to avoid misunderstanding.
17.Travelling As A Woman In Central Asia
With a growing number of women opting to travel independently, the question of "What's It Like Travelling Through Central Asia As A Woman?" is frequently being asked. While it's not too different than men, there are few things to keep in mind.
Being a Muslim dominated territory, women are expected to dress up moderately. Above knee height clothing and sleeveless dresses should be avoided. Jeans are acceptable but should be full in length. As the territory had strong Russian influence, some sections might be more relaxed than others.
Central Asia can be thought of as a different continent in itself because of its distinctive tradition, culture, and history. The "Stans" are more or less similar to one another in some aspect but might be radically different in others.
With the above guide, we hope you're Central Asia tour will be nothing less than magical. If you haven't planned one yet, why not do it together? Contact Minzifa Travel today to receive comprehensive Central Asian Tour Packages at best competitive price!